Dear ICOSIM Colleagues,
what awaits you at the:
– IAOCI 11th WORLD CONGRESS in Washington, DC LINK to the program.
At the IAOCI (Intern. Academy of Ceramic Implantology) 11th World Congress in Washington DC/USA from May 19-22, 2022, Dr. J. Lechner will give the lecture "Ultrasonography versus radiography in the assessment of jawbone density in preparation for implant placement – A novel approach."
And at the:
– 6TH IGAF SYMPOSIUM? LINK to the program
more than 20 experts, physicians, therapists, alternative practitioners, nutrition coaches and patients will share their knowledge about effective methods for autonomic function diagnostics and regulatory medicine with you.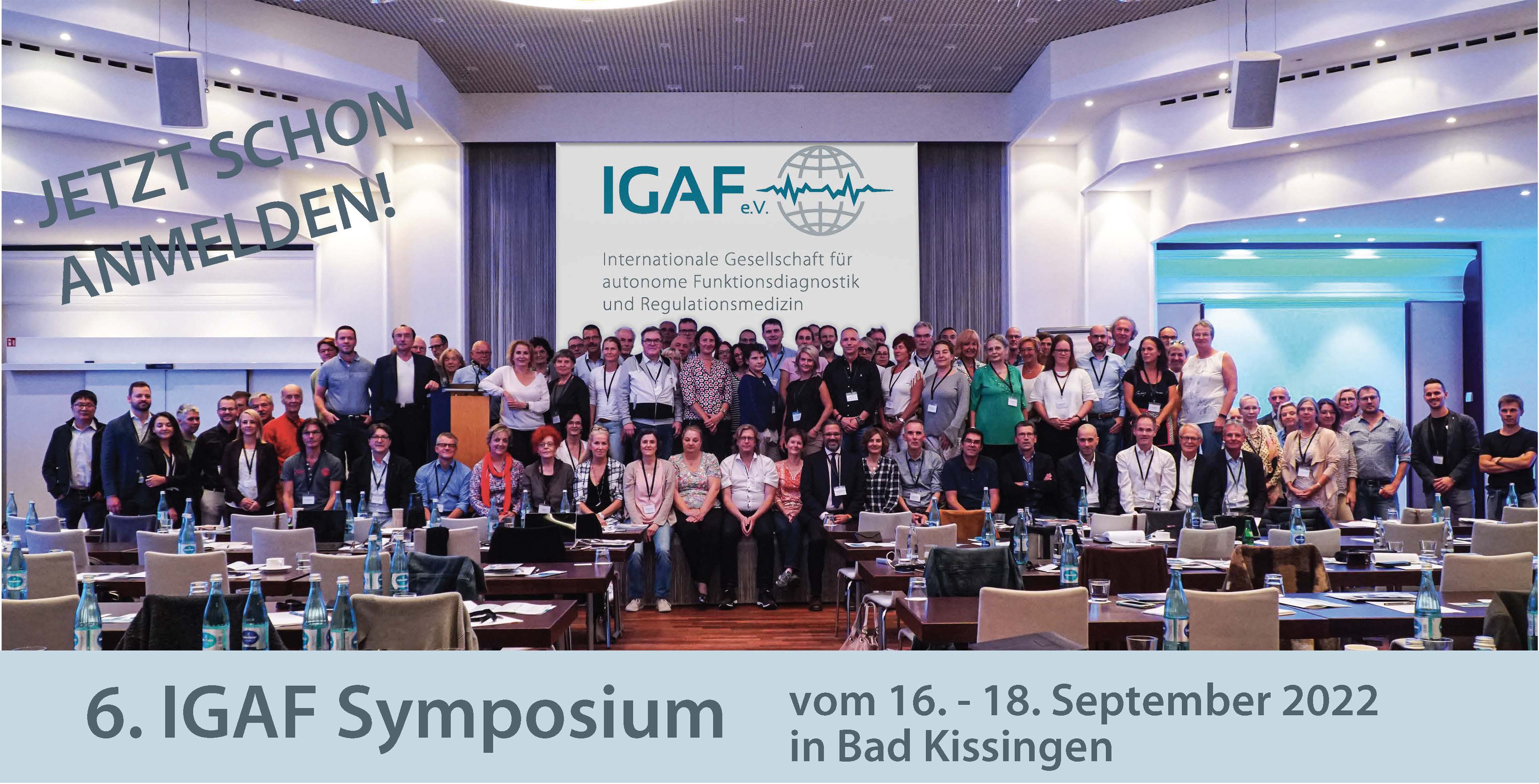 The main focus of the symposium will be the analysis of the autonomic nervous system and the corresponding therapeutic options in all medical fields in which the autonomic nervous system plays a role.
As studies show, it is essential to make known that the development of diseases is closely linked to a dysbalance in the autonomic nervous system, which is often characterized by a hyperactive, energy-consuming sympathetic system and a hypoactive parasympathetic nervous system.
In the focus of autonomic function diagnostics, you have an analytical procedure at your disposal that indicates incipient diseases at an early stage and is therefore unique. If the autonomic imbalance is detected early, with appropriate therapies, a great many developing diseases can be treated and chronification averted.
Join us in person, or in the webinar (we will announce the link early):

I look forward to seeing you!
Your Hans Lechner